We are an independent jewellery shop & workshop based in the heart of Clifton Village, Bristol.  We specialise in contemporary jewellery as well as offering bespoke engagement rings, wedding bands and re-modelling.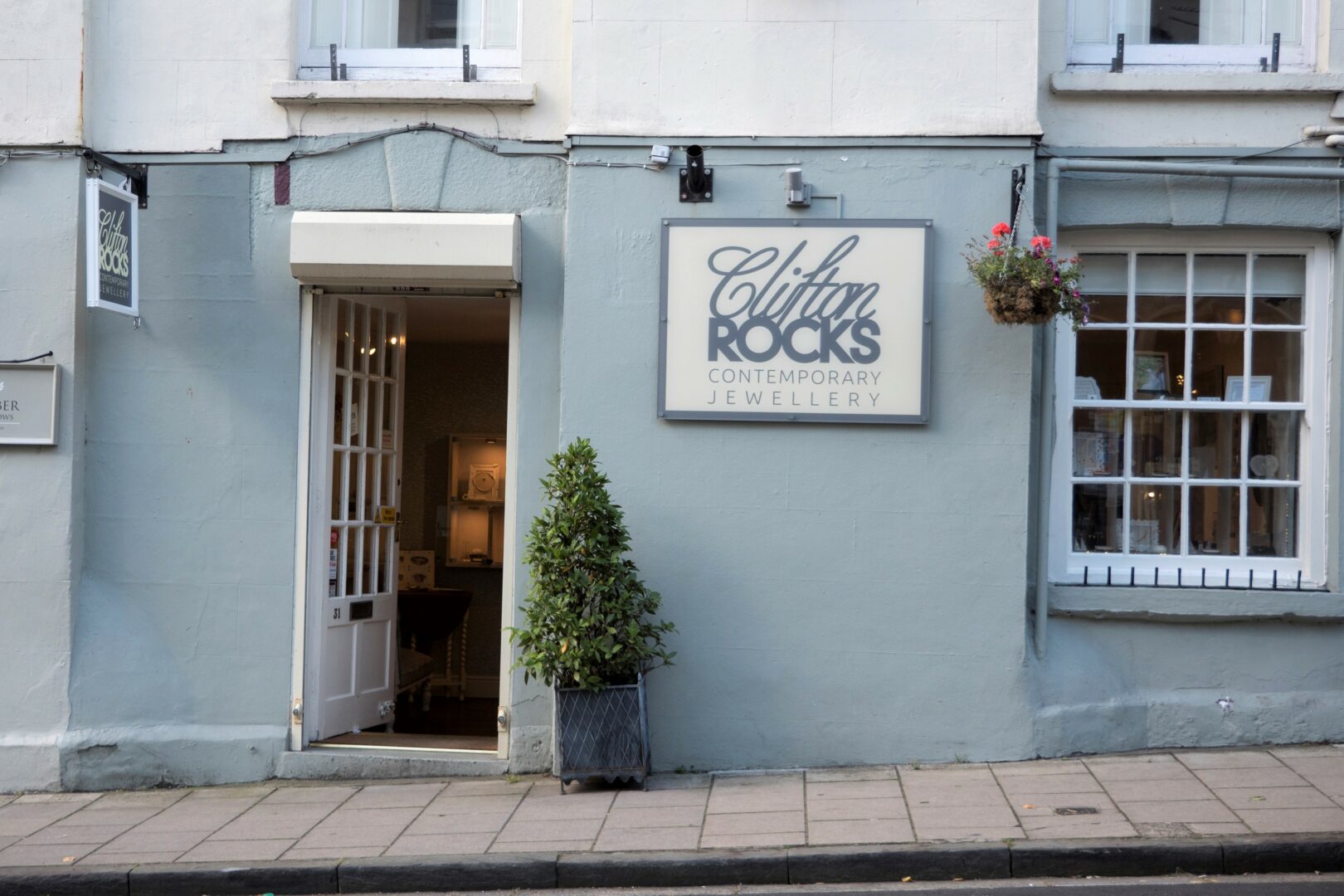 Meet Our Inhouse Designers
Our in house designers are Clare Chandler, Samantha England, Jacks Turner, Jane Kenney, Anny Ching-Chin Hsieh & Chloe Solomon. We are all trained jewellers and offer a friendly and professional service.  Please feel free to pop in and speak to any of our designers.  To see each of our collections, click on the name below.
Clifton Rocks features a constantly changing collection of local and national contemporary jewellers.  To see the collections in full and up close, pop in to our shop in Clifton Village.
Clare Chandler
Clifton Rocks is owned by Clare Chandler, who has been designing and making jewellery for over fourteen years.  After graduating from Leicester's De Montfort University with a BA (Hons) in Metal Smithing and Jewellery, Clare spent seven years developing her skills before setting up her own shop.
Samantha England
Sammi first began making jewellery around seventeen years ago when a friend taught her some basic silversmithing skills. With some borrowed tools, she spent many a night in her little cottage in Wales studying and practising various techniques and was soon completely hooked!
Jacks Turner
Jacks is one of the UK's top emerging talents in contemporary jewellery design. Having completed a BA Hons in jewellery in the early 90s, she went to work for a top name in the jewellery design industry for eight years before launching her first independent collection.
Jane Kenney
Jane has been designing and making jewellery for over 13 years. Following graduation from Loughborough University in 2003 with a BA Hons in Jewellery and Silversmithing, Jane moved to Bristol to work in the busy workshop of an independent jeweller.
Ching Chin Jewellery
Anny Ching Chin Hsieh is a contemporary jeweller currently based in Bath/Bristol.  She is particularly fond of the miniature world, for the almost hidden surprise it gives to otherwise conventional pieces.
Chloe Solomon
The work is inspired by irregularities found in architecture and skylines. Long geometric shapes are combined to create a finish that is minimal and structural but with an organic quality. Long thin baguettes are the favoured stone shape with a love for bi-coloured pieces, each hand picked.